Reinforcement Steel Bars (TMT)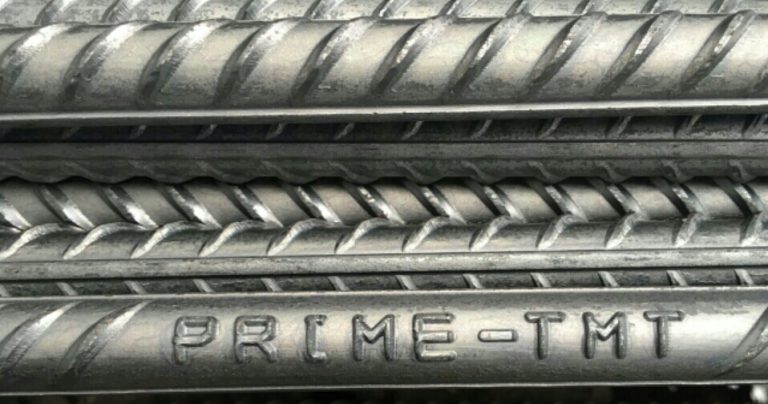 Our TMT bars are available in the following sizes:
8mm 10mm 12mm 14mm 16mm 20mm 22mm 25mm 32mm 40mm
Our Reinforcement Steel Bars (TMT) conform to various national and international standards such as British Standards: 4449: 2009, ASTM A 615 Grade 40, Grade 60 and East African Standard KS EAS 412-2:2019.
TMT bars are produced through a quenching process where the
properties are attained by regulating the micro-structure of the steel
allowing for better rebar ductility and good weld-ability. Billets are heated
above the recrystallization temperature, soaked in a reheating furnace,
rolled in successive stands, quenched, and air cooled on a cooling bed.
TMT bars are manufactured from billets made of iron ore route which
allows for more control over the quality producing clean steel and
ensuring consistent mechanical properties, weld-ability and bend-ability.
Nominal Dimensions, Weight and Tolerance
| DESIGNATION | NOMINAL DIA (d)mm | CROSS SECTION AREA (mm2) | UNIT MASS (kg/m) | WEIGHT kgs PER 12MTR |
| --- | --- | --- | --- | --- |
| D8 | 8 | 50.27 | 0.395 | 4.74 |
| D10 | 10 | 78.54 | 0.617 | 7.4 |
| D12 | 12 | 113.1 | 0.888 | 10.66 |
| D14 | 14 | 153.9 | 1.21 | 14.52 |
| D16 | 16 | 201.1 | 1.58 | 18.96 |
| D18 | 18 | 254.4 | 2.00 | 24 |
| D20 | 20 | 314.2 | 2.47 | 29.64 |
| D22 | 22 | 380.1 | 2.98 | 35.76 |
| D25 | 25 | 490.9 | 3.85 | 46.2 |
| D28 | 28 | 615.8 | 4.83 | 57.96 |
| D30 | 30 | 706.9 | 5.55 | 66.6 |
| D32 | 32 | 804.2 | 6.31 | 75.72 |
| D36 | 36 | 1017.9 | 7.99 | 95.88 |
| D40 | 40 | 1256.6 | 9.86 | 118.37 |