Abyssinia Group of Industries (AGI) has grown to become one of East Africa's largest steel producer with an annual capacity close to a million metric tons throughout the group. With manufacturing and mining operations spread in East Africa, namely Kenya, Uganda, Ethiopia and Rwanda, AGI meets the export market demand in the entire East African region and beyond.
Our portfolio ranges from Hot and Cold Rolled Steel products and Wire products, Welding Rods just to name a few. AGI has also ventured into production of high-quality raw material such as Billets, Wire Rod and Galvanized Wire.
AGI focuses on operating as a one-stop shop for all your steel related requirements. Building on the principle of supplying the best quality steel, we take charge of our own production adhering to local and international standards to ensure we have control of the final product.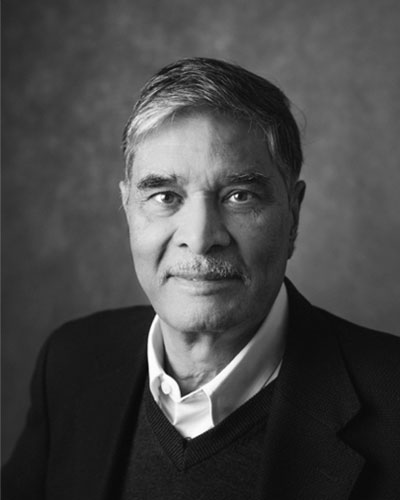 "I have been in steel since I apprenticed in it in 1968 while studying Metallurgy at Sheffield. We bought Kenya's first rolling mill in 1969 and have been in steel since then. I have seen steel go from a labor-intensive network to fully integrated steel mills. With over 40 years in "a life of steel" Africa has gone through tremendous change, whereby today we must demand high production and quality products."
Our chairman Mr Mahendra D Patel was recognized by KAM for over 50 years of achievement and service and contribution to the steel industry.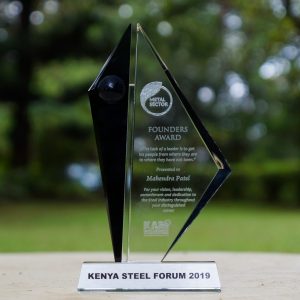 "Ever since the establishment of Abyssinia Steel in 2007, we have sought to raise the satisfaction levels of our customers and business partners by providing them with innovative capabilities and services suited to the evolving times."